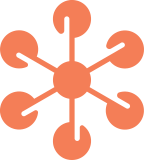 At Allegro Group, we're more than a talent acquisition firm. We help companies build and develop leadership teams that deliver results.
Does your team need to pivot quickly to adapt to a changing market?

Does your current talent acquisition process leave you feeling like you're looking for a unicorn?

Are you looking for a fresh perspective?

Are you struggling to map out a succession plan?

Is your company growing faster than your team's skills?

Do you have big goals but need a roadmap to get you there?
Allegro means to play at a pace, and we lead and live with that definition at our core. From challenging talent searches to high-energy workshops, our goal is to activate change and inspire leaders to reach for new levels of success.
We've replaced the transactional approach of executive search and traditional leadership consulting with a model in which we partner in our clients' ongoing growth and development.
We provide expertise everywhere human capital is the key to scaling success.
Leadership development and strategy

High-performance team building

Leadership transition and integration

Merger & acquisition support

Professional and executive search
Businesses grow when their leaders and teams grow. The Allegro Group team provides the framework and support that accelerates growth.

Looking for your next growth opportunity? Join our network.
Just as iron sharpens iron, top talent thrives in top organizations.
Our team is committed to building relationships with professionals who are in the top 15% of their field and have a genuine desire for advancement.
If you get a call from Allegro Group, you already come highly recommended by one of your peers. We network heavily in the industries we serve and pride ourselves on getting to know candidates and their experiences before we position an opportunity in front of them. We consider ourselves trusted career advisors to the leaders we serve.
If we haven't found you yet, that's ok too. If you are a top performer and are positioning yourself to take your career to the next level, we would like to connect.