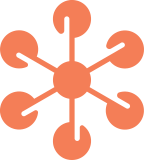 At Allegro Group, we help companies build and develop leadership teams that deliver results.
Does your team need to pivot quickly to adapt to a changing market?

Does your current talent acquisition process leave you feeling like you're looking for a unicorn?

Are you looking for a fresh perspective?

Are you struggling to map out a succession plan?

Is your company growing faster than your team's skills?